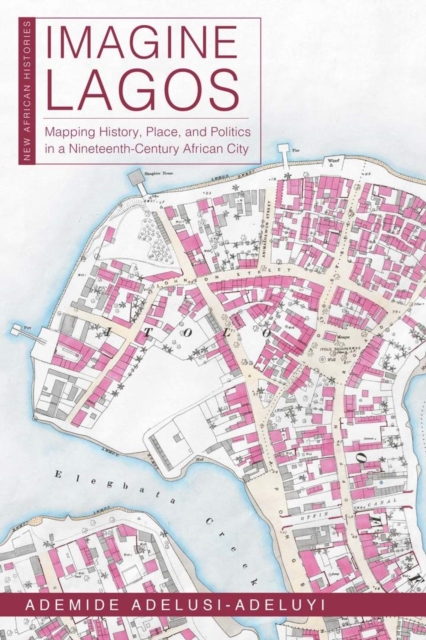 Imagine Lagos : Mapping History, Place, and Politics in a Nineteenth-Century African City
Description

Information

Other Formats
Description
Written from a digital humanities perspective, this book combines historical sources, maps, and a walking cartography to create new perspectives on the nineteenth-century history of Lagos, West Africa's most populous city. What traces do people leave in the places where they live, and even where they die?
This book addresses the spatial history of nineteenth-century Lagos, rebuilding its past as a series of encounters: between men and women, between past and present, between enslaved and free, between living and dead, and finally between land and lagoon.
In Imagine Lagos, Ademide Adelusi-Adeluyi argues that the invention, destruction, and reinvention of spatial markers in Lagos—the streets, markets, roads, squares, palaces, and lagoons where these encounters occurred—was crucial to negotiations over identity, power, and freedom.
Research for this book combines oral and archival sources from three countries with the experience of three summers of walking the streets of Lagos.
Contrary to historical interpretations that render the physical city as a blank, featureless space in desperate need of constant repair, this book offers a variety of visual and textual narratives to push readers to imagine the old city. Throughout Imagine Lagos, historical maps join other texts—including colonial correspondence and reports, missionary letters, oríkì (Yoruba praise poetry), and newspaper articles—to create a complex collage of urban life in Lagos.
Streets emerge as sites of historical memories, and Adelusi-Adeluyi's maps of the mid-nineteenth-century city reveal and catalog layers of change.
A focus on the city as a whole—as both a physical and social landscape—brings us closer than ever to understanding the lives of Lagosians between 1845 and 1872.
In old Lagos, the streets keep their histories. The story maps and full-resolution maps for this book are available at https://newmapsoldlagos.com.
Information
Format:

Pages:

216 pages

Publisher:

Ohio University Press

Publication Date:

21/05/2024

Category:

ISBN:

9780821424896
Information
Format:

Pages:

216 pages

Publisher:

Ohio University Press

Publication Date:

21/05/2024

Category:

ISBN:

9780821424896