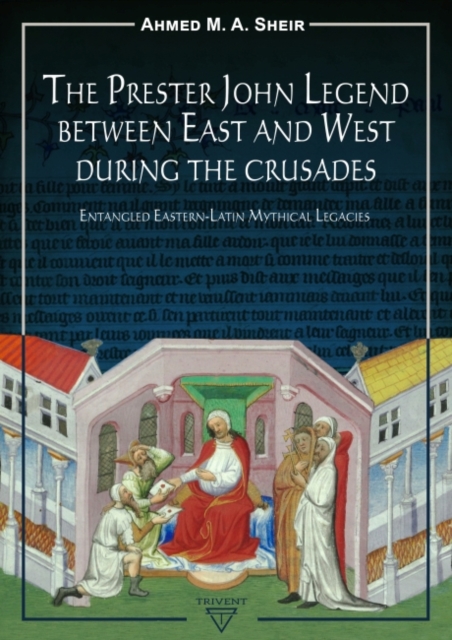 The Prester John Legend Between East and West During the Crusades : Entangled Eastern-Latin Mythical Legacies
Hardback
Description

Information

Other Formats
Description
This book considers the history of the Prester John legend and its impact on the Crusades, investigating its entangled mythical history between East and West during the twelfth and thirteenth centuries.
The present study thus responds to the still pressing need for a comprehensive historical investigation of the twelfth and thirteenth crusading history of the legend and its impact on the Muslim-Crusader encounters, examining various Latin, Arabic, Syriac, and Coptic accounts.
It further reflects on new eastern aspects of the legend, presenting a new Arab scholarly view.
This book first charts a pre-history of the legend in the late ancient Christian prophecy of the Last Emperor down to the emergence of the legend in the mid-twelfth century.
Second, the work presents a historical discussion of the legend and its association with actual occurrences in the Far East and the Levant, analysing the legend history under the crusading crisis and the imperial papal schism in Europe.
Meanwhile, the work considers the vague Prester John Letter addressed to Manuel I Komnenus, Byzantine Emperor, and its elaborate conception of a mythical eastern kingdom, revealing imaginative parallels on the wondrous East and legendary Eastern Christian kings in Arabic Muslim and Christian accounts of the Muslim geographer and cartographer al-Idr?s?, the Coptic ?b? al-Mak?rim and the Syriac Ibn al-?Ibr? (Bar Hebraeus), among others. Moreover, the book examines how the legend impacted war and peace processes between the Ayyubids and the Crusaders during the Fifth Crusade against Egypt (1217-1221), revealing how it was mingled with Arabic and Eastern Christian prophecies at the time.
The study concludes by investigating the perception of Prester John by the papal and European envoys to the Mongols in the thirteenth century, revealing how the legend was instrumentalised (and even weaponised) to establish a Latin-Mongol crusade through a parallel exploration of relevant Latin, Arabic and Syriac sources.
Information
Format:

Hardback

Pages:

367 pages, 10 illustrations

Publisher:

Trivent Publishing

Publication Date:

30/07/2022

Category:

ISBN:

9786156405289
Information
Format:

Hardback

Pages:

367 pages, 10 illustrations

Publisher:

Trivent Publishing

Publication Date:

30/07/2022

Category:

ISBN:

9786156405289