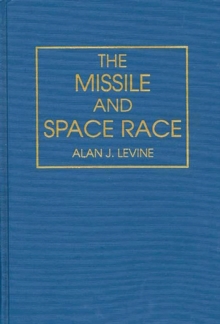 The Missile and Space Race
Hardback
Description
Here is a history of the development of military missiles and space travel from World War II to the American visits to the Moon in 1969-1972.
It stresses the relationship between the early stages of space exploration and the arms race, and that a dual path led to space flight.
One was the development of unmanned long-range war rockets, the other, less often noted, was the rocket-powered research plane.
The first path led through the intercontinental ballistic missile to the first artificial satellites and space capsule; the latter, more uniquely American, through the X-series and Skyrocket rocket planes to the X-15, and ultimately to the Space Shuttle.
The early part of the book focuses on the Soviet-American race to develop the ICBM in the 1950s, and the first satellites, with particular attention paid to the events and reactions that followed the flight of Sputnik I in 1957 and the subsequent missile gap era.
Free
Standard Delivery

Within the UK