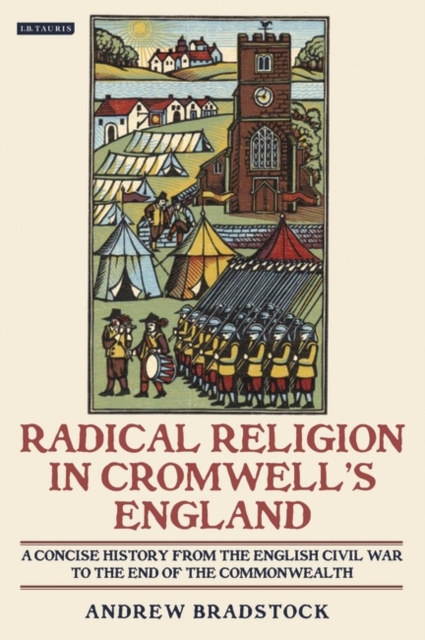 Radical Religion in Cromwell's England : A Concise History from the English Civil War to the End of the Commonwealth
Paperback / softback
Information

Description

Other Formats
Description
'The present state of the old world is running up like parchment in the fire.' So declaimed Gerrard Winstanley, charismatic leader of radical religious group the Diggers, in mid-seventeenth century England: one of the most turbulent periods in that country's history.
As three civil wars divided and slaughtered families and communities, as failing harvests and land reforms forced many to the edge of starvation, and as longstanding institutions like the House of Lords, the Established Church and even the monarchy were unceremoniously dismantled, so a feverish sense of living on the cusp of a new age gripped the nation."Radical Religion in Cromwell's England" is the first genuinely concise and accessible history of the fascinating ideas and popular movements which emerged during this volatile period.
Names like the 'Ranters', 'Seekers', 'Diggers', 'Muggletonians' and 'Levellers' convey something of the exoticism of these associations, which although loose-knit, and in some cases short-lived, impacted on every stratum of society. Andrew Bradstock critically appraises each group and its ideas, taking into account the context in which they emerged, the factors which influenced them, and their significance at the time and subsequently.
The role of political, religious, economic and military factors in shaping radical opinion is explored in full, as is the neglected contribution of women to these movements.
Drawing on the author's long study of the topic, "Radical Religion in Cromwell's England" brings a remarkable era to vivid and colourful life.
Information
Format:

Paperback / softback

Pages:

224 pages

Publisher:

Bloomsbury Publishing PLC

Publication Date:

07/12/2010

Category:

ISBN:

9781845117658
Information
Format:

Paperback / softback

Pages:

224 pages

Publisher:

Bloomsbury Publishing PLC

Publication Date:

07/12/2010

Category:

ISBN:

9781845117658