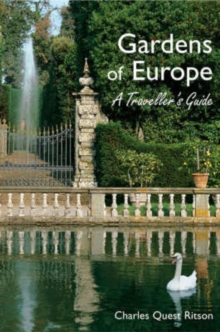 The Gardens of Europe : A Traveller's Guide
Hardback
Description
European Gardens have flourished for over 2,000 years and provided the greatest single influence upon gardening throughout the world.
In this new and authoritative guide to the gardens of Europe, Charles Quest-Ritson has produced a comprehensive survey, ranging from Ireland to Georgia and from Russia to Sicily.
It embraces the vast sweep of Europe's horticultural and garden design heritage - a guide to all the best and most exciting gardens, both public and private, that are open to visitors - making this a reference source without peer.
This book describes all types of gardens, including ancient Roman remnants in Italy, Moorish gardens in Spain, tiled gardens in Portugal, baroque masterpieces and English-style landscape gardens throughout the continent, the giardini segreti of renaissance Italy, English flower gardens and woodland gardens, great botanic gardens of Germany and Scandinavia, arboreta of northern Europe, high-level alpine gardens in Switzerland and cutting-edge contemporary gardens in France and the Low Countries. "Gardens of Europe" contains over 600 gardens and includes an invaluable "Plant Collections Guide" and a shortlist of Europe's greatest gardens for quick reference.
Garden location, opening hours, and contact and other details are supplemented by more than 500 colour photographs (mostly taken by the author), location maps and descriptions of the unique flavour and history of each garden.
This book will fascinate and delight travellers, scholars and garden lovers everywhere.
Free
Standard Delivery

Within the UK