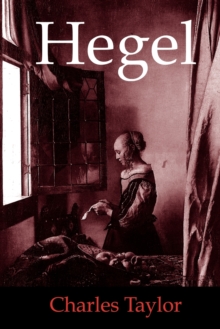 Description
A major and comprehensive study of the philosophy of Hegel, his place in the history of ideas, and his continuing relevance and importance.
Professor Taylor relates Hegel to the earlier history of philosophy and, more particularly, to the central intellectual and spiritual issues of his own time.
He sees these in terms of a pervasive tension between the evolving ideals of individuality and self-realization on the one hand, and on the other a deeply-felt need to find significance in a wider community.
Charles Taylor engages with Hegel sympathetically, on Hegel's own terms and, as the the subject demands, in detail.
We are made to grasp the interconnections of the system without being overwhelmed or overawed by its technicality.
We are shown its importance and its limitations, and are enabled to stand back from it.
Free
Standard Delivery

Within the UK