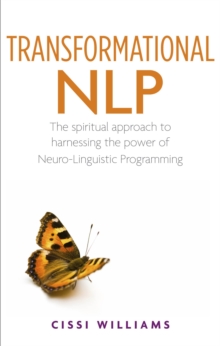 Transformational NLP
Paperback
Description
This book shows you how to use the techniques of neuro-linguistic programming to bring about profound and lasting personal transformation.
Healer and NLP practitioner Cissi Williams reveals how NLP can be a powerful tool for helping people free themselves from the grips of their ego and connect more fully with their spirit.
She explains: What NLP is and how it relates to spiritual wisdom The essential tools for using NLP to heal with the spirit How to use language to bring about deep healing How to bring about your personal breakthrough How to coach yourself and others You will learn how NLP can change negative feelings into positive, increase your spiritual energy and help to reduce your self-limiting beliefs.
As you gain greater skills, Cissi explains how the highest forms of self-healing will take place.
You will access your wise inner self and experience extraordinary new levels of awareness.
Packed with practical exercises and case studies based on the author's many years of coaching and training experience, this book provides an exciting new dimension to the ever-popular subject of NLP
Free
Standard Delivery

Within the UK
Also by Cissi Williams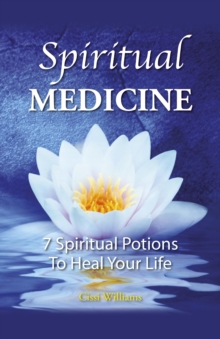 Available for
immediate download