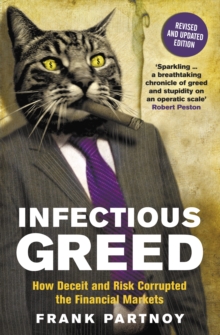 Infectious Greed : How Deceit and Risk Corrupted the Financial Markets
Paperback
Description
First published in 2003, Infectious Greed examined how our greed-driven culture led to the generation of massive profits, but also to unprecedented levels of risk, widespread deception, and high profile disasters like Enron and Worldcom.
In the wake of the 2008-9 financial crisis, Partnoy's analysis of how major companies obscured the reality from shareholders by disguising risk and side-stepping regulations, is more pertinent than ever.
Beginning in the mid-1980s with the introduction of the first proto-derivatives, Partnoy gives an intelligent and thorough account of the dangerous manipulations that have and continue to come to light.
Free
Standard Delivery

Within the UK