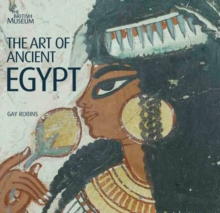 The Art of Ancient Egypt
Paperback
Description
For some 3,000 years, the great civilization of the Nile Valley produced some of the finest works of art the world has ever known, whether exquisitely painted on tomb walls, carved in stone or wood, or cast in metal.
Illustrated with over 250 remarkable objects from the British Museum and other collections in Egypt, the United States and Europe, this book traces the course of Egyptian art from its sudden initial flowering to its final resurgence during the rule of the Ptolemies.
The author explains how the ancient artists developed a system that was perfectly adapted to expressing the Egyptians world view, encapsulated in their religious and funerary beliefs.
She explores the different functions of artistic products in temples, tombs and everyday life, and stresses the importance of understanding them within the context for which they were originally designed.
Free
Standard Delivery

Within the UK