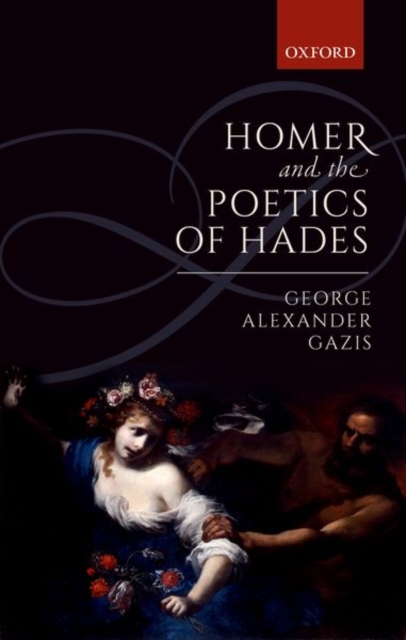 Homer and the Poetics of Hades
Hardback
Description

Information

Other Formats
Description
Homer and the Poetics of Hades offers a new and unique approach to the Iliad and, more particularly, the Odyssey through an exploration of the role and function of the Underworld as a poetic resource permitting an alternative perspective on the epic past.
By portraying Hades as a realm where vision is not possible, Homer creates a unique poetic environment in which social constraints and divine prohibitions do not apply, resulting in anarrative which emulates that of the Muses but which at the same time is markedly distinct from it.
In Hades experimentation with, and alteration of, important epic forms and values can be pursued with greater freedom, giving rise to a different kind of poetics: the 'poetics of Hades'.
In the Iliad, Homer offers us a glimpse of how this alternative poetics works through the visit of Patroclus' shade in Achilles' dream.
The recollection offered by the shade reveals an approach to its past in which regret, self-pity, and a lingering memory of intimate and emotional moments displace an objective tone and traditional exposition of heroic values.
However, the potential of Hades for providing alternative means of commemorating the past is more fully explored in the'Nekyia' of Odyssey 11: there, Odysseus' extraordinary ability to see the dead in Hades allows him to meet and interview the shades of heroines and heroes of the epic past, while the absolute confinement of Hades allows the shades to recount their stories from their own personal points of view.
The poeticimplications are significant, since by visiting Hades and listening to the stories of the shades Odysseus, and Homer with him, gain access to a tradition in which epic values associated with gender roles and even divine law are suspended in favour of a more immediate and personally inflected approach to the epic past.
As readers, this alternative poetics offers us more than just a revised framework within which to navigate the Iliad and the Odyssey, inviting as it does a morenuanced understanding of the Greeks' anxieties around mortality and posthumous fame.
Information
Format:

Hardback

Pages:

272 pages

Publisher:

Oxford University Press

Publication Date:

22/03/2018

Category:

ISBN:

9780198787266
Information
Format:

Hardback

Pages:

272 pages

Publisher:

Oxford University Press

Publication Date:

22/03/2018

Category:

ISBN:

9780198787266