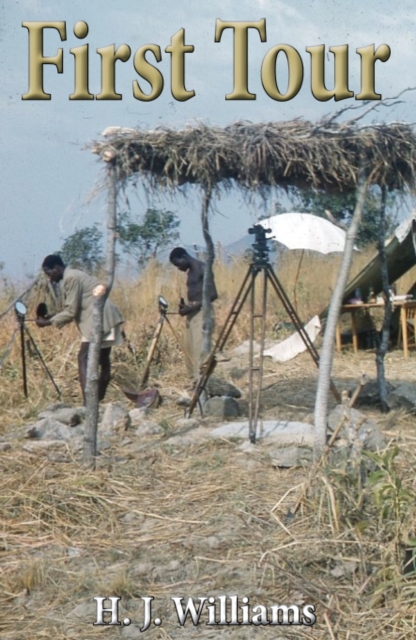 Information

Description

Other Formats
Description
Peter Forbes, an intelligent and likeable but somewhat innocent and naive young man, is twenty-three years old when he arrives in tropical Africa to join a field survey party of the Topographic Surveys directorate in the late 1950s. The life of surveyors in the bush is arduous and his task is a physically demanding one.
For the next nine months his work will take him through dense equatorial rainforest to high mountains and grassy plateaux over 12,000 feet above sea level. Left on his own with the locally recruited Africans employed as lorry drivers, cooks and labourers, Forbes has to develop his strong latent qualities to survive and overcome problems, usually on his own, far from help. Jack Parker is in charge, a man older and more experienced than Forbes.
They are of very different personalities and he takes great pleasure in introducing the impressionable Forbes to the local communities and the lively social scene between the Europeans stationed in the area, leading to the unworldly young surveyor becoming involved in casual affairs with two assertive women. The contrast between the dedication of the relatively few Europeans in the bush, working for Africa, and the others who enjoy the benefits of status and high salaries in the more developed centres could not have been more pronounced. Nine months later, his first tour at an end, Forbes leaves Africa, and in that time he has grown up, learned about the practice of surveying, and acquired a lasting love for the Dark Continent and its people.
Information
Format:

Hardback

Pages:

351 pages, 3 black and white

Publisher:

Arthur H.Stockwell Ltd

Publication Date:

04/10/2019

Category:

ISBN:

9780722349564
Information
Format:

Hardback

Pages:

351 pages, 3 black and white

Publisher:

Arthur H.Stockwell Ltd

Publication Date:

04/10/2019

Category:

ISBN:

9780722349564