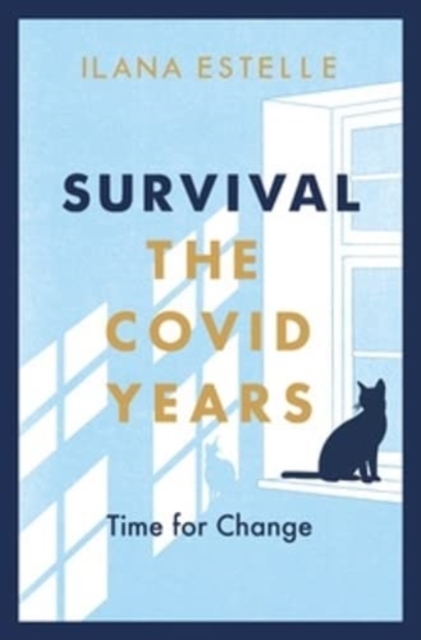 Survival : The Covid Years
Paperback / softback
Information

Description

Other Formats
Description
Ilana Estelle grew up not knowing she had been born with cerebral palsy, and it took forty-six years for her to find out.
With work on herself, from the point of her cerebral palsy diagnosis, it would go on to take her until her fifties, to get her autism diagnosis.
Ilana's journey from angry, confused child to the 'real' her took enormous inner strength and courage.
Then the global pandemic struck. In The Covid Years: A Story, Ilana shares her overwhelming physical and mental struggles within the chaos of the pandemic.
Navigating the daily turbulence and ever-changing rules and restrictions, Ilana explains how these things jarred with her physical, mental, and emotional needs leaving her constantly out of control and panicked. Locked down and frightened for her life, Ilana turned once again to writing, a process that helped her cope and reach out beyond life, within her 'four walls'.
The Covid Years shows how one woman learned to deal with stress, anxiety, and on-going self-isolation through introspection and the healing power of words, and a determination to reconnect to the outside world.
A must-read for anyone wanting to shed light on their own personal journey through Covid-19. AUTHOR: Ilana's cerebral palsy diagnosis was hidden from her until the age of forty-six.
That diagnosis was a lifechanging moment that allowed Ilana to look at her life experiences differently.
Months after her diagnosis, she set up her website The CP Diary.
Ilana spends her days writing and blogging about things that contribute to her health and wellbeing.
She uses her experiences to write, bringing clarity into her life.
She writes about health and wellbeing, advocating positivity, empathy and understanding through her blog, and across social media.
Ilana who is passionate about the environment and is an animal advocate, lives with her husband in Yorkshire.
When she is not writing, Ilana enjoys days out exploring the beautiful north Yorkshire countryside.
This is her third book.
Information
Format:

Paperback / softback

Publisher:

Ember Press

Publication Date:

01/12/2022

Category:

ISBN:

9781999770167
Information
Format:

Paperback / softback

Publisher:

Ember Press

Publication Date:

01/12/2022

Category:

ISBN:

9781999770167