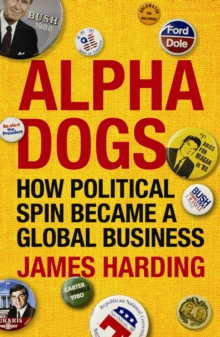 Alpha Dogs : How Political Spin Became a Global Business
Paperback
Description
David Sawyer dreamed of a career as a film-maker; Scott Miller, the son of a shoe salesman, was a brilliant copywriter.
Unlikely partners, together they became a political powerhouse.
Directing democratic revolutions from the Philippines to Chile, steering a dozen presidents and prime ministers into office, and instilling the campaign ethic in corporate giants from Coca-Cola to Apple, the consultants of Sawyer-Miller were the Manhattan Project of spin politics.In this pulsating book, James Harding tells the story of a few men whose political savvy, entrepreneurial drive and sheer greed came to alter the landscape of global politics.
Alpha Dogs charts the creation of a new style of political campaigning and its triumph across the world.
Free
Standard Delivery

Within the UK