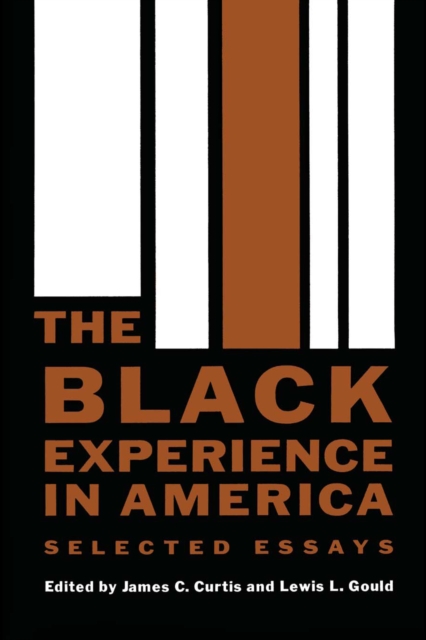 The Black Experience in America : Selected Essays
Paperback / softback
Description

Information

Other Formats
Description
In the fall of 1968, the University of Texas at Austin sponsored a series of public lectures delivered by outstanding students of the black past in an effort to clarify the role of the African American in America's history.
This volume of essays by eight of the ten participants makes the lectures available to a broader public. The essays demonstrate that the black experience in America has been integral throughout the nation's history.
Although each contributor deals with a different aspect of this experience, they all share a common commitment to sound historical scholarship.
The essays also reflect the intensive research in the field of black history during a time of high racial tension. Henry Allen Bullock, in an exploration of education in the slave experience, shows that, despite organized attempts to dehumanize the Negro, the black man's position in the American social order was not static.
By training and educating the Negro, the slaveowner was weakening the peculiar institution and preparing the slave for freedom.
In the field of cultural anthropology, which had largely ignored blacks in the United States, William S.
Willis, Jr., examines the interaction of whites, blacks, and Indians on the Southern colonial frontier.
Arthur Zilversmit traces the development of abolitionist attitudes from patience to militance and points out that both those reformers who abandoned action and those who demanded radical violent change were forced into their positions by society's failure to listen to the arguments of moderate reformers. William S. McFeely takes a fresh look at the Reconstruction era, one of the only times in American history when white Americans have even come close to wanting for black Americans what black Americans wanted for themselves.
In a discussion of protest against segregated streetcars in the South, August Meier and Elliott Rudwick show that the boycotts of the late 1950s had their counterparts in more than twenty-five Southern cities between 1900 and 1906.
Thomas R. Cripps attacks the myth of the Southern box office and shows how Hollywood's own timidity fostered racial stereotyping in American movies.
Robert L. Zangrando outlines the role of the NAACP, founded in 1909, in the evolution of civil rights protests during the mid-twentieth century.
He argues that the organization's precarious position in American society prevented it from exercising strong leadership within the black community.
Louis R. Harlan concludes the volume by assessing the past and looking toward the future of black history in America.
Information
Format:

Paperback / softback

Pages:

210 pages

Publisher:

University of Texas Press

Publication Date:

01/01/1970

Category:

ISBN:

9780292700963
Information
Format:

Paperback / softback

Pages:

210 pages

Publisher:

University of Texas Press

Publication Date:

01/01/1970

Category:

ISBN:

9780292700963