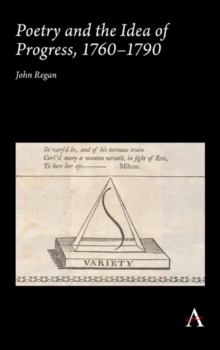 Poetry and the Idea of Progress, 1760-90
Hardback
Description
'Poetry and the Idea of Progress, 1760-1790' explores under-examined relationships between poetry and historiography between 1760 and 1790. These were the decades of Hugh Blair's 'Dissertation on the Poems of Ossian, the Son of Fingal' (1763) and 'Lectures on Rhetoric and Belles Lettres' (1783), Thomas Percy's 'Reliques of Ancient English Poetry' (1765), Adam Ferguson's 'Essay on the History of Civil Society' (1767) and Lord Monboddo's 'Of the Origin and Progress of Language' (1774). In these texts and many more, verse is examined for what it can tell the historian about the progress of enlightened man to civil society. By historicizing poetry, these theorists used it as a lens through which we might observe our development from savagery to 'polish', with oral verse often cited as proof of the backwardness or immaturity of man from which he has awoken.
'Poetry and the Idea of Progress, 1760–1790' deepens our understanding of the relationship between poetry and ideas of progress with sustained attention to aesthetic, historical, antiquarian and prosodic texts from these decades. In five case studies, this volume demonstrates how verse was employed to deliver deeply ambivalent reports on human progress. In this pre-'Romantic', pre-'Utilitarian' age, those reading verse with an eye to what it could convey about the journey towards the Enlightenment Republic of letters were in fact telling stories as subtle and ambiguous as the rhythms of the verse being read. Rather than focusing on a limited set of particular poets, 'Poetry and the Idea of Progress, 1760–1790' pays close attention to the theories of versification which were circulating in the later anglophone eighteenth century. With numerous examples from poems and writing on poetics, this book shows how the poetic line becomes a site at which one may make assertions about human development even as one may observe and appreciate the expressive effects of metred language.
The central contention of 'Poetry and the Idea of Progress, 1760–1790' is that the historians and theorists of the time did not merely instrumentalize verse in the construction of historical narratives of progress, but that attention to the particular characteristics of verse (rhythm and metre, line endings, stress contours, rhyme, etc.) had a kind of agency – it crucially reshaped – historical knowledge in the time. 'Poetry and the Idea of Progress, 1760–1790' is a sustained assertion that poetry makes appeals to what was known as one's 'taste', exerting aesthetic forces, and by so doing mediating one's understanding of human development. It claims that this mediation has a special shape and force that has never undergone sufficient exploration.
Information
Format:

Hardback

Pages:

222 pages

Publisher:

Anthem Press

Publication Date:

10/04/2018

Category: Poetry
ISBN:

9781783087723
Free
Standard Delivery

Within the UK
Also by JOHN REGAN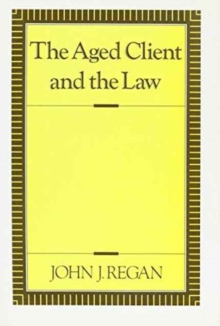 Available with free
standard delivery
Available for
immediate download
Available for
immediate download