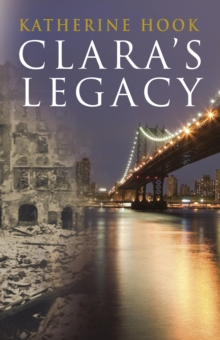 Description
One September day in New York, Clara Reinecke gives her grandson, Jonathan, a composer and lecturer at a famous New York conservatory, one of her most treasured possessions - a rolled up piece of music manuscript paper, together with an old, faded photograph and a short handwritten letter.
Jonathan starts to read the music and gradually Clara begins to tell him the story of 1940s war-torn Warsaw.Clara describes daily life in the Warsaw Ghetto and tells her grandson about the appalling conditions, the unspeakable cruelty which she witnessed, the disregard for human life, the hunger, the cold, the squalor, acts of betrayal and sacrifice, acts of courage and heroism and small unexpected moments of kindness and normality, set against the Holocaust and the continuing threat of deportation to the death camps.In these desperate times a talented composer - a Kapellmeister - has a chance meeting with a German woman.
Despite all the circumstances, they fall in love. As their affection for each other grows, a piece of music is written in open defiance of the Nazi officer - who had demanded that the Kapellmeister produce instead a sycophantic work honouring the Fuhrer.Clara's story comes to an end and she then reveals a long held secret to her grandson, which will change his whole world. Clara's pain at recounting the tragic tale is eased when Jonathan insists on performing the music that has remained unseen and unheard for many decades.The music continues to exert its powerful effect on all those who hear it.
Much to her surprise, Clara Reinecke rediscovers old friends and new family and together they travel to Warsaw to find the final piece of the jigsaw.
In doing so, the sadness of the past allows them to create a happier future.
Information
Format:

Paperback

Pages:

336 pages

Publisher:

Methuen Publishing Ltd

Publication Date:

23/01/2014

ISBN:

9780413777034
Free
Standard Delivery

Within the UK