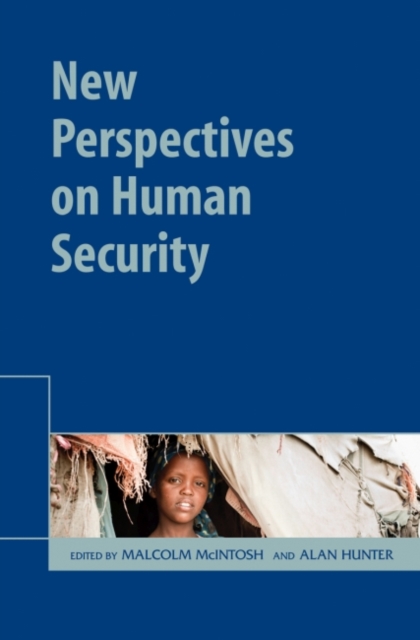 New Perspectives on Human Security
Hardback
Information

Description

Other Formats
Description
This book is testimony to the emergent nature of human security as an idea, as a useful construct and as an operational strategy.
The aim is to showcase new directions that may enrich the human security agenda.
Some human security discourse is still rooted in the traditional language of the aid-agency/UN development/economic growth models, often hostile to the corporate and business sector, and sometimes negligent of sustainability and climate change issues.
Another limited and outmoded approach is an exaggerated focus on Western interventions, especially military ones, as a "solution" to problems in poor or conflict-prone areas. "Human Security" was introduced as a construct by the UNDP in 1994.
The inherent combination of law-enforcement and people-centred humanitarianism has strived to provide an umbrella to both protect people from threats while empowering them to control their destinies.
But with accelerating economic globalization and information flows there is a need to revisit the concept.
A new paradigm of Sustainable Human Security is required.
This book argues that proponents of a human security approach should welcome efforts to remove the barriers between enterprise, corporations, aid and development agencies, government agencies, citizen groups and the UN; and work towards multi-stakeholder approaches and solutions for vulnerable populations.
Such an approach is clearly vital in responding to the imperatives of concerted action on issues such as climate change, HIV, terrorism, organised crime and poverty.
The agenda may have changed, but it remains true that almost all human tragedies are avoidable.
This book examines a number of global problems through the lens of human security and the needs of the individual: global governance; health; the environment and the exploitation of natural resources; peace and reconciliation; the responsibility to protect; and economic development and prosperity.
In the latter case, the role of business in the human security pantheon is promulgated.
There are many reasons why businesses may want to engage with the needs of vulnerable populations - not least the fact that companies cannot function without secure trading environments.
In addition, there are growing demands for corporate responsibility and citizenship from markets, customers, shareholders, employees and, critically, communities.
This book throws new light on the human security agenda.
It will be essential reading for anyone involved in the debates on human security as well as for practitioners and scholars in international affairs, global governance, peace studies, climate change and the environment, healthcare, responsibility to protect and corporate responsibility.
Information
Format:

Hardback

Pages:

288 pages

Publisher:

Taylor & Francis Ltd

Publication Date:

01/10/2010

Category:

ISBN:

9781906093419
Information
Format:

Hardback

Pages:

288 pages

Publisher:

Taylor & Francis Ltd

Publication Date:

01/10/2010

Category:

ISBN:

9781906093419