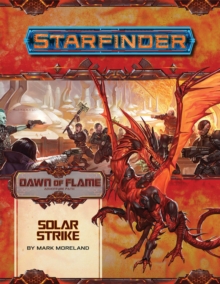 Starfinder Adventure Path: Solar Strike (Dawn of Flame 5 of 6)
Paperback / softback
Description
Rebels in the Sun A cry for help from deep within the sun leads theheroes to dive in once more.
Forces loyal to efreet from the Planeof Fire have conquered the deep-sun settlement of apeaceful species, threatening to destroy their way of life.
The heroes mustinfiltrate the occupied city, find allies within, and defeat the fieryoppressors.
The group acts as a strike team, assisting the rebels, taking outhigh-value targets, and helping to restore order.
But even if they accomplishthese missions, the heroes still have to face the enemy commanders-including amighty solar dragon-and the discovery that this attack is merely a beachhead fora larger invasion that threatens the Pact Worlds' power on thesun!This volume of Starfinder Adventure Path continues theDawn of Flame Adventure Path and includes:* "Solar Strike," a Starfinderadventure for 9th-level characters, by Mark Moreland. * A gazetteer of Kahlannal, a deep-sun citybuilt by a new species, the anassanois, by Mark Moreland. * A survey of beings native to the interior ofother stars in the galaxy, by Kate Baker. * An archive of creatures, from the telepathicanassanois to enormous giants and the colossal Daimalkan xaxmellia, by TracyBarnett, Eleanor Ferron, David P.
Gregoire, Mark Moreland, Owen K.C. Stephens,and James L. Sutter. * Deck plans and statistics for an anassanoistarship that is an amalgam of smaller vehicles, by Mark Moreland, and a planetof corporate intrigue, by Tracy Barnett.
Free
Standard Delivery

Within the UK
Also by Mark Moreland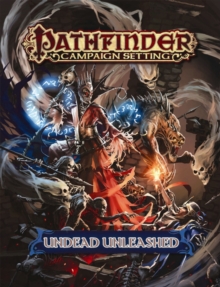 Available with free
standard delivery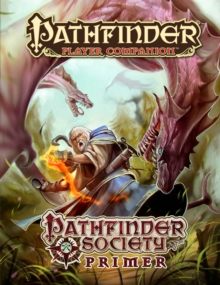 Available with free
standard delivery