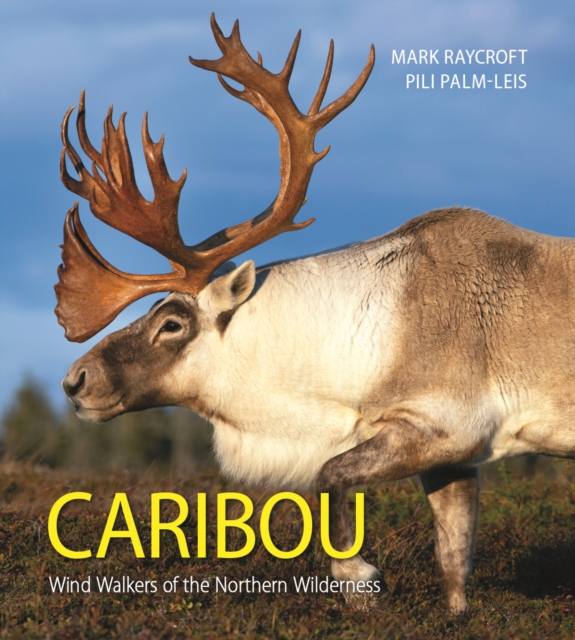 Caribou : Wind Walkers of the Northern Wilderness
Paperback / softback
Information

Description

Other Formats
Description
Featuring more than 140 spectacular photographs of this magnificent animal.
The story of the contemporary caribou (also known as reindeer) begins during the last ice-age, over two million years ago.
This origin is appropriate; the caribou are rugged survivors, forged by icy terrain and windswept snow, enduring some of the coldest and harshest environments on the planet.
Illustrated with exquisite photographs of famed wilderness photographer and writer Mark Raycroft, Caribou: Wind Walkers of the Northern Wilderness celebrates this fascinating and breathtaking animal.
Calling tundra and boreal forests their home, there are over 2.5 million caribou worldwide with fifteen subspecies, the largest of which is the boreal woodland caribou, found in Alaska and the north of Canada.
Revered, hunted and domesticated by cultures across the globe for thousands of years, caribou migrate further than any other land mammal in search of food, with some having been documented travelling 700 kilometres.
With its towering antlers, weather-resistant coat of fur and ability to forage lichen and fungi buried deep beneath the ice and snow, the caribou are an awe-inspiring symbol of perseverance.
Chapters include: In the Company of Caribou; A Brief History of the Species; Caribou Ecology; Migration and Range; The Role of Antlers; The Rut; Conservation and the Future; Photographing Caribou.
Caribou: Wind Walkers of the Northern Wilderness is perfect for lovers of nature photography and those who wish to get personally acquainted with one of this world's most hardy and fascinating creatures.
Information
Format:

Paperback / softback

Pages:

160 pages, 100 clr photos

Publisher:

Firefly Books Ltd

Publication Date:

28/11/2022

Category:

ISBN:

9780228103974
Information
Format:

Paperback / softback

Pages:

160 pages, 100 clr photos

Publisher:

Firefly Books Ltd

Publication Date:

28/11/2022

Category:

ISBN:

9780228103974