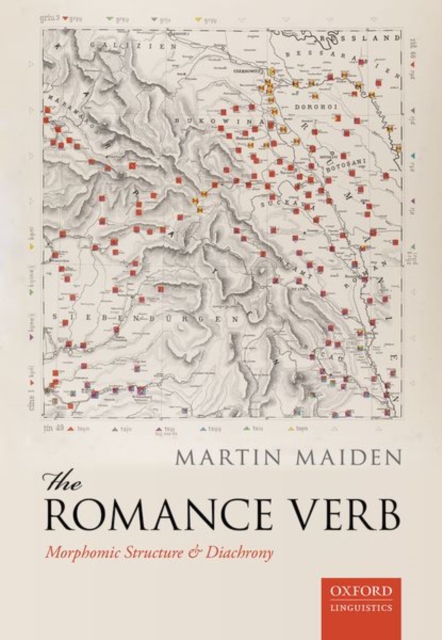 The Romance Verb : Morphomic Structure and Diachrony
Hardback
Description

Information

Other Formats
Description
This book is the first comprehensive comparative-historical survey of patterns of alternation in the Romance verb which appear to be 'autonomously morphological': although they can be shown to be persistent through time, they have long ceased to be conditioned by any phonological or functional determinant.
Some of these patterns are well known in Romance linguistics, while others have scarcely been noticed.
The sheer range of phenomena which participate in thesepatterns in any case far surpasses what Romance linguists had previously realized.
The patterns constitute a kind of abstract 'leitmotiv', running through the history of the Romance languages and conferring on them a distinctive morphological physiognomy.
Although intended primarily as a novel contribution to comparative-historical Romance linguistics, the book considers in detail the status of these patterns which appear to be a matter of 'morphology by itself', unsupported by determining factors external to the morphological system.
Particular attention is paid to the problem of their persistence, self-replication, and reinforcement over time.
Why do abstract morphological patterns that quite literally 'do not make sense' display suchdiachronic robustness?
The evidence suggests that speakers, faced with different ways of expressing semantically identical material, seek out distributional templates into which those differences can be deployed.
In Romance the only available templates happen to be 'morphomic', morphologically accidental,effects of old sound changes or defunct functional conditionings.
Those patterns are accordingly exploited, and indeed reinforced, by being made maximally predictable.
Information
Format:

Hardback

Pages:

372 pages

Publisher:

Oxford University Press

Publication Date:

29/03/2018

Category:

ISBN:

9780199660216
Information
Format:

Hardback

Pages:

372 pages

Publisher:

Oxford University Press

Publication Date:

29/03/2018

Category:

ISBN:

9780199660216