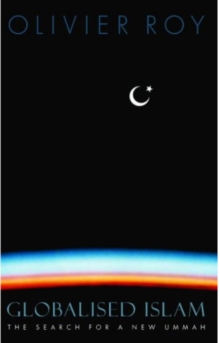 Globalised Islam : The Search for a New Ummah
Paperback / softback
Description
Investigates the emerging phenomenon of militant fundamentalist Islam of a global nature and without links to a particular country or culture.
Olivier Roy investigates here the emergence of a militant 'de-territorialised' Islam that has fewer and fewer links to any particular country and/or culture.
His main contention is that contemporary Islamic fundamentalism is largely a consequence of, and a factor contributing to, globalisation.
Roy argues that mainstream Islamist movements in the Muslim world have become 'Islamo-nationalist', recasting their political action within a national framework (e.g.
Islamic Iran, the Hamas of Palestine, the Hezbullah of Lebanon), thereby relinquishing their internationalist agenda.Hence a schism has emerged between 'political Islam' and the modern, uprooted militants who strive to establish an imaginary 'Ummah which is not embedded in any particular society or territory.
A detailed comparison of these transnational movements, whether peaceful like Tabligh Jamaat and the Islamic brotherhoods or violent like Osama bin Laden, forms the core of this book.
In parallel with this 'deterritorialisation', new forms of 'Western Islam' have put down strong roots.For the first time in history, a huge Muslim population has come voluntarily to live in non-Muslim countries.
Among these migrants pristine ethnic cultures are being eroded and giving way to the recasting of Islam as a mere religion, one that is less and less embedded in a particular, localised culture.
In this sense the 'Salafist' or neo-fundamentalist approach, which stresses the return to an authentic Islam, shorn of local traditions and superstitions, is both a consequence and an agent of the contemporary process of acculturation and globalisation.
Roy also examines relations between neo-fundamentalism and globalisation, and the recasting of Islam into a personal faith.
To be a 'true' Muslim in the West is an individual choice, because it usually means a double break: with an overly traditional familial environment and with the dominant secular society.
Information
Format:

Paperback / softback

Pages:

364 pages

Publisher:

C Hurst & Co Publishers Ltd

Publication Date:

06/09/2004

Category: Islamic studies
ISBN:

9781850655985
Free
Standard Delivery

Within the UK