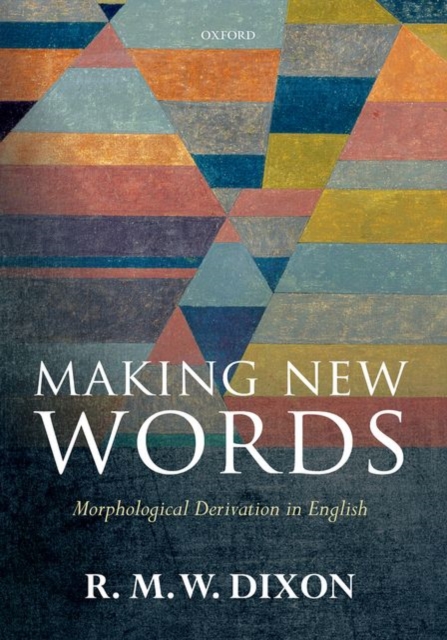 Making New Words : Morphological Derivation in English
Paperback / softback
Information

Description

Other Formats
Description
Making New Words provides a detailed study of the 200 or so prefixes and suffixes which create new words in today's English.
Alongside a systematic discussion of these forms, Professor Dixon explores and explains the hundreds of conundrums that seem to be exceptions to general rules.
Why, for instance, do we say un-distinguished (with prefix un-) but in-distinguishable (with in-); why un-ceasing but in-cesssant?
Why,alongside gold-en, do we say silver-y (not silver-en)?
Why is it wood-en (not wood-ic) but metall-ic (not metall-en)? After short preliminary chapters, which set the scene and outline the criteria employed, there are accounts of the derivation of negative words, of other derivations which do not change word class, on making new verbs, new adjectives, new nouns, and new adverbs.
The final chapter deals with combinations of suffixes, of prefixes, and of the two together.
Within each chapter, derivational affixes are arranged in semantic groups, the members of which are contrasted with respect to meaning andfunction; for example, child-less and child-free.
For each affix there is an account of its genetic origin (from Old English, Greek, Latin, French, and so on), its phonological form and implications for stress placement, the roots it can be attached to (and why), and how its range of meanings hasdeveloped over the centuries.
The book is written in the author's accustomed style - clear and well-organised, with easy-to-understand explanations.
The exposition is illustrated by examples, ranging from Shakespeare, W.
S. Gilbert, and modern novels to what was heard on the radio.
It will be an invaluable text and sourcebook for scholars and students of the English language and of general linguistics, from undergraduate level upwards.
The many fascinating facts presented here, in such a lucidand accessible manner, will also appeal to the general reader interested in picking to pieces the English language to see how it works.
Information
Format:

Paperback / softback

Pages:

470 pages

Publisher:

Oxford University Press

Publication Date:

21/08/2014

Category:

ISBN:

9780198712374
Information
Format:

Paperback / softback

Pages:

470 pages

Publisher:

Oxford University Press

Publication Date:

21/08/2014

Category:

ISBN:

9780198712374