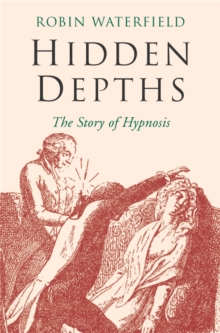 Hidden Depths
Paperback / softback
Description
With wit and verve Robin Waterfield brings the bizarre story of hypnotism to life.
A lively mixture of popular history, science and psychology, Hidden Depths is the definitive work on hypnosis.
From its origins as animal magnetism, as practised by Franz Anton Mesmer, to its modern day use as a health cure and a form of entertainment, hypnosis encompasses many different facets of humanity.
Always controversial, the outlandish claims that its zealous believers make are only matched in intensity by the howls of derision that they provoke from sceptics.
Hypnotism exists on the periphery of the scientific community, much as it has since its inception, and Robin Waterfield approaches the issues with an open mind, carefully stripping the fact from the fancy and the truth from the myth.
Vividly written, compellingly readable, this is a fascinating insight into one of the more esoteric branches of science. 'Hidden Depths is a highly readable, wide-ranging and informative account of a fascinating topic' Observer 'Fascinating' Daily Telegraph
Free
Standard Delivery

Within the UK