From Nuclear Military Strategy to a World without War : A History and a Proposal
Hardback
Description
Sooner or later, if the world keeps following its current course, there will be a nuclear war.
Roger Hilsman, who played a significant role during the Cuban Missile Crisis, is convinced that the only way to prevent an eventual nuclear conflict is to abolish war itself.
This study examines and critiques all of the various proposals to date for incorporating nuclear weapons into strategic doctrine and concludes that these efforts have failed.
Plans for abolishing only nuclear weapons are, according to Hilsman, good-intentioned but ill-advised attempts to rehabilitate war.
Instead, he proposes a gradual transition to world government, which will perform the traditional social and political functions that were in the past served only by war. War will not disappear immediately. The world must still be prepared to deal with three types of war: wars that have the potential for escalating to a nuclear World War III; wars that are self-confining; and civil wars that cry out for peacekeeping intervention on humanitarian grounds.
While the United States will have to be responsible for dealing with potentially nuclear wars, an entirely new force structure will be necessary.
Self-confining wars, such as Bosnia, pose a particular problem as far as world public opinion for intervention is concerned; this study proposes solutions to such dilemmas.
Finally, because national forces are ill-suited to peacekeeping missions in countries ravaged by civil war, the UN must recruit and maintain an international force along the lines of the French Foreign Legion.
Free
Standard Delivery

Within the UK
Also by Roger Hilsman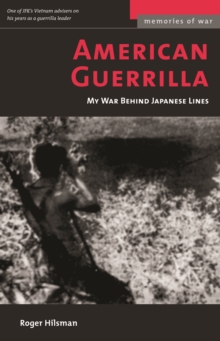 Available with free
standard delivery