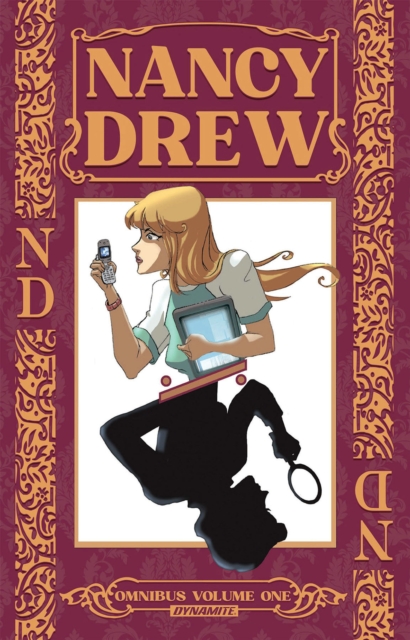 Nancy Drew Omnibus Vol. 1
Paperback / softback
Information

Description

Other Formats
Description
Everyone's favorite girl detective is back! With three stories in onevolume. An all-new series of full-color Nancy Drew graphic novelomnibus's, based on the series by Carolyn Keene. In the first story, joinNancy, along with Bess and George, as they search for missing student filmmakersand discover the deadly secret behind the local urban legend known as "The Demonof River Heights."Then, It's double trouble for Nancy and her friends,when an ancient artifact and a little boy are both suddenly missing.
Theartifact is a piece of an old stone marker that may prove that the Chinese werein America eighty years before Columbus.
Finally, River Heights iscelebrating 'Nostalgia Week' and everyone in town is dressing up and acting likeit was 1930 - including Nancy, Bess, and George!
Wait till you see Nancy in herroadster! But when scenes of crimes displayed in Emma Blavatsky's antiquedollhouse start coming true, Nancy has a full-blown mystery on her hands!Nancy's shocked when she stakes out the dollhouse, and witnesses a doll versionof herself murdered!
Will that scene become reality too?!
Information
Format:

Paperback / softback

Pages:

240 pages

Publisher:

Dynamite Entertainment

Publication Date:

18/10/2022

Category:

ISBN:

9781524111588
Information
Format:

Paperback / softback

Pages:

240 pages

Publisher:

Dynamite Entertainment

Publication Date:

18/10/2022

Category:

ISBN:

9781524111588