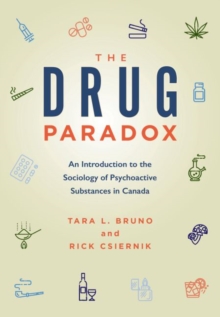 The Drug Paradox : An Introduction to the Sociology of Psychoactive Substances in Canada
Paperback / softback
Description
Why are some drugs considered socially acceptable while others are demonized?
In Canada today, drugs are viewed as both beneficial and problematic, and there is no definitive agreement on what should be done to address drug use. The Drug Paradox examines both the empirically founded and socially constructed nature of drugs and drug use.
In their exploration of the drug paradox, the authors discuss how the punitive approach to drug use in Canada continues to exist alongside strategies of harm reduction, though this only impedes Canada's ability to deal effectively with substance misuse.
Free
Standard Delivery

Within the UK