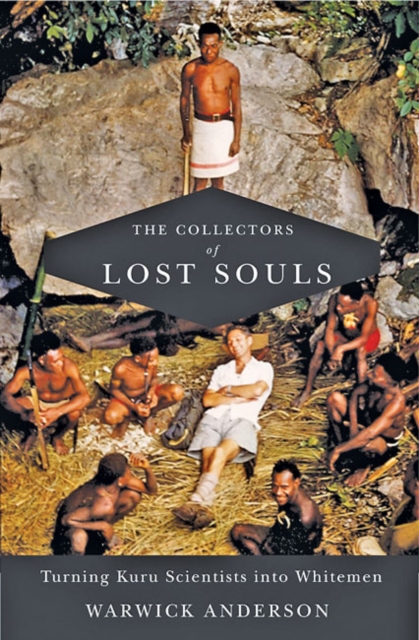 The Collectors of Lost Souls : Turning Kuru Scientists into Whitemen
Paperback / softback
Information

Description

Other Formats
Description
This riveting account of medical detective work traces the story of kuru, a fatal brain disease, and the pioneering scientists who spent decades searching for its cause and cure. Winner, William H. Welch Medal, American Association for the History of MedicineWinner, Ludwik Fleck Prize, Society for Social Studies of ScienceWinner, General History Award, New South Wales Premier's History AwardsWhen whites first encountered the Fore people in the isolated highlands of colonial New Guinea during the 1940s and 1950s, they found a people in the grip of a bizarre epidemic.
Women and children succumbed to muscle weakness, uncontrollable tremors, and lack of coordination, until death inevitably supervened.
Facing extinction, the Fore attributed their unique and terrifying affliction to a particularly malign form of sorcery. In The Collectors of Lost Souls, Warwick Anderson tells the story of the resilience of the Fore through this devastating plague, their transformation into modern people, and their compelling attraction for a throng of eccentric and adventurous scientists and anthropologists.
Battling competing scientists and the colonial authorities, the brilliant and troubled American doctor D.
Carleton Gajdusek determined that the cause of the epidemic-kuru-was a new and mysterious agent of infection, which he called a slow virus (now called a prion).
Anthropologists and epidemiologists soon realized that the Fore practice of eating their loved ones after death had spread the slow virus.
Though the Fore were never convinced, Gajdusek received the Nobel Prize for his discovery.
Now revised and updated, the book includes an extensive new afterword that situates its impact within the fields of science and technology studies and the history of science.
Additionally, the author now reflects on his long engagement with the scientists and the people afflicted, describing what has happened to them since the end of kuru.
This astonishing story links first-contact encounters in New Guinea with laboratory experiments in Bethesda, Maryland; sorcery with science; cannibalism with compassion; and slow viruses with infectious proteins, reshaping our understanding of what it means to do science.
Information
Format:

Paperback / softback

Pages:

352 pages

Publisher:

Johns Hopkins University Press

Publication Date:

22/10/2019

Category:

ISBN:

9781421433608
Information
Format:

Paperback / softback

Pages:

352 pages

Publisher:

Johns Hopkins University Press

Publication Date:

22/10/2019

Category:

ISBN:

9781421433608