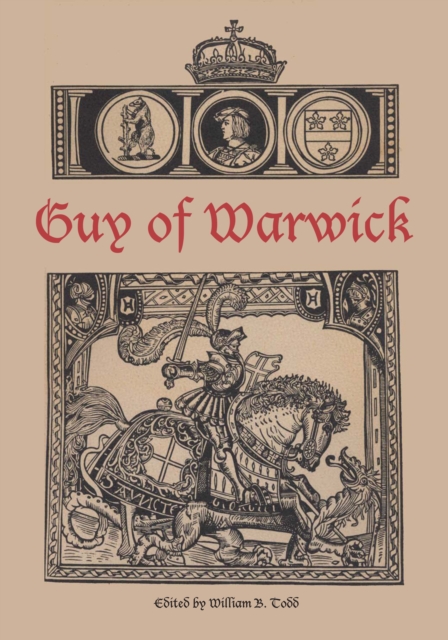 Guy of Warwick
Paperback / softback
Description

Information

Other Formats
Description
The story of Sir Guy, once as familiar as the tales of King Arthur, is now largely forgotten. Originally composed about 1240 A.D., this heroic romance early circulated in countless manuscripts, first in poetic, then in expanded prose form.
Later, in 1525, the extended version was printed in French, and later still, in 1821, it was rendered into English.
That last essential act unfortunately served little purpose, since the translation was thereafter available only to successive descendants of the family that prepared it.
In 1959, however, The University of Texas acquired this unique translation, followed by a copy of the rare 1525 issue in 1963, and with both texts rejoined now offers, through William B.
Todd, one final service: an edition for present readers. So rescued from oblivion, Guy of Warwick emerges as a grand exemplum of chivalric conduct.
Perhaps even more than Arthur, or Launcelot, or Galahad, the hero is a very proper knight, displaying at once all the mundane attributes of nobility: unswerving loyalty to kin, kith, and king; the ready rescue of damsels in distress; the prompt dispatch of dragons, giants, or other enemies of the realm-and in aftertime exhibiting also all the spiritual qualities of true gentility: defense of the faith against every infidel, mortification of the flesh, and final withdrawal to a hermitage.
Thus Guy may rightly deserve not only his early accolade as the "Hercules of England" but also some measure of the tribute usually reserved for a patron saint.
However regarded, this knight's exploits must necessarily rank as one of the great "matters of Britain" and again become an essential part of Western cultural heritage.
Information
Format:

Paperback / softback

Pages:

192 pages

Publisher:

University of Texas Press

Publication Date:

01/01/1968

Category:

ISBN:

9780292742291
Information
Format:

Paperback / softback

Pages:

192 pages

Publisher:

University of Texas Press

Publication Date:

01/01/1968

Category:

ISBN:

9780292742291