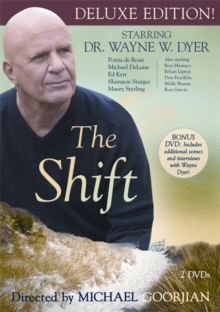 Description
In this compelling film, Dr. Wayne W. Dyer explores the spiritual journey from ambition to meaning.
The powerful departure from our obsession with self and status and always wanting more is shown in stark contrast to a life of meaning, focused on serving and giving back.
Through the intertwined stories of an overachieving businessman, a mother of two seeking her own expression in the world, and a director trying to make a name for himself, this entertaining film not only inspires but also teaches us how to create a life of meaning and purpose.
Free
Standard Delivery

Within the UK