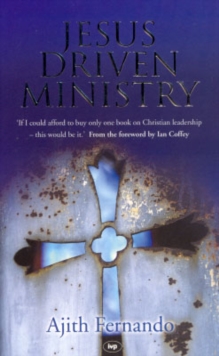 Jesus-Driven Ministry
Paperback
Description
Author Ajith Fernando believes that much ministry failureresults from neglect of the basics of the faith.
Too often today'schurch is riveted on ministry technique to the neglect ofleadership lifestyle.In this book, Fernando identifies the foundational elements thatallow you to be both effective and joyful in your service.
He showsfrom Jesus' own ministry that relating to the people you ministerto, retreating from busyness to prayer, being affirmed andempowered by God, discipling younger leaders, and gaining strengthfrom God's Word must be at the heart of your ministry.Rich in Scripture and full of stories from Fernando's own yearsof ministry, this book will help men and women commit themselvesafresh to those vital basics of ministry that make for long-termservice that is both fruitful and joyful.
Free
Standard Delivery

Within the UK