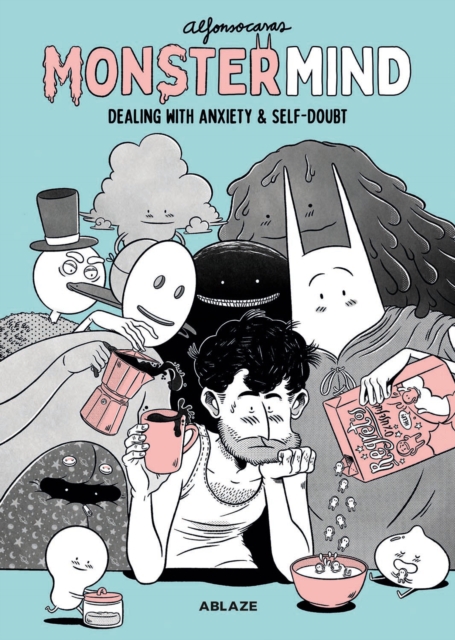 MonsterMind: Dealing With Anxiety & Self-Doubt
Hardback
Information

Description

Other Formats
Description
Alfonso Casas's MonsterMind is a very personal account of the innermonsters that live inside his head. But, who doesn't have amonster inside them?Who has never heard that voice inside their headundermining everything they do?
You're not good enough . . . You just gotreally lucky . . . There are people far better and more qualified than you . . . In a very honest exercise, Alfonso Casas identifies and introduces hisown monsters to his readers: Mr. Past Traumas, Mr. Fear, Mr. Social Anxiety, Mr. Impostor Syndrome, Mr. Sadness, Mr. Doubt... The pessimistic, the insecure, theself-demanding, the monster that keeps you from sleeping while you think of whatyou could have said back in that conversation two years ago, or that keeps youlooking over the punctuation of every text message to figure out the tonelurking beneath the surface.
All those monsters make up the bestiary ofcontemporary society. But the anxiety generation is expert in morethings: in looking inside themselves and their lives, and--whynot?--in laughing at their own neuroses as best they can.
In theend, if the monsters won't leave us, we might as well get to know them andlaugh at them!Anxiety is another pandemic, but the monsters dwellinginside us are funny, too (especially as drawn by Alfonso Casas).
Information
Format:

Hardback

Pages:

144 pages

Publisher:

Ablaze, LLC

Publication Date:

08/02/2022

Category:

ISBN:

9781950912476
Information
Format:

Hardback

Pages:

144 pages

Publisher:

Ablaze, LLC

Publication Date:

08/02/2022

Category:

ISBN:

9781950912476