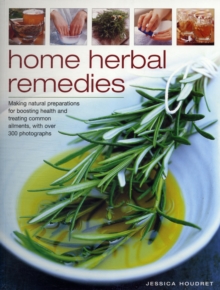 Home Herbal Remedies
Paperback
Description
This safe, comprehensive and practical guide explores the powerful properties of herbs, shown to offer a more gentle, therapeutic treatment of common conditions without the offputting side effects of many modern drugs.
An introduction explains the history and how to work out safe and appropriate doses.
There follows a section on the various herbal approaches that can be used at home, from growing herbs to using essential oils.
The core of the book shows common ailments and their symptoms, with advice and step-by-step sequences on how to treat them.
The final section shows how to use herbs for beauty treatments, ranging from facial care to caring for teeth.
Use this book to discover how to use herbal treatments safely to treat the individual, everyday ailments that assail us all, as well as to stimulate our defences and boost our overall well-being.
Free
Standard Delivery

Within the UK