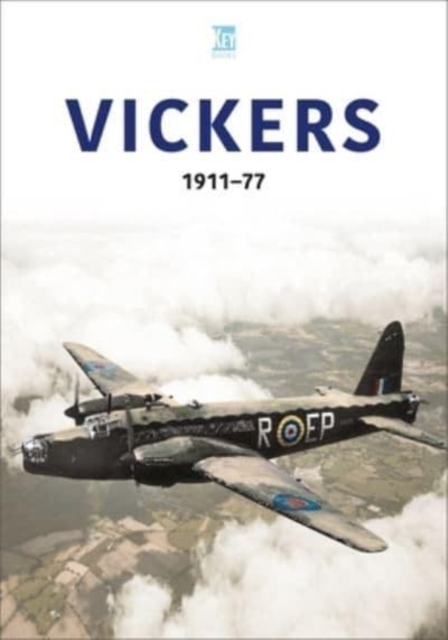 Vickers 1911-77
Paperback / softback
Information

Description

Other Formats
Description
It seems incredible that a mere 33 years separates the maiden flights of the Barnes Wallis-designed R.100 airship from the beautiful VC10 airliner.
It is also remarkable that, in 2013, the latter is still in service, albeit in dwindling numbers, but still representing a company that was formed 102 years ago!
Although the VC10 was prefixed with BAC by the time of its entry into service, the aircraft represents the rapid rise of Vickers, which actually embarked on its first aeronautical project in 1908, before establishing an official aviation department in 1911.
Vickers produced over 70 different types of aircraft during a 49-year period, not including a host of sub-variants, the Wellington, for example, having 19 alone.
Not all were successful, but every one contributed, however small, another nugget of experience, which was either ploughed into the next aircraft or stored away for the future.
An ability to think outside the box', was another of Vickers' fortes.
A good example of this was not only employing Barnes Wallis, but having such faith in his ideas, which must have seemed quite radical at the time, especially his perseverance and ultimate success with geodetic construction.
Wallis had no shortage of critics and many dyed in the wool' employees of Vickers, during the early days, left the company because of his ideas.
However, history has shown us that he was right about geodetics, and like Hawker with its Hurricane and Supermarine with its Spitfire, only God knows what the RAF would have done without the Wellington at the beginning of the Second World War.
This book gives readers an insight into the aircraft produced by Vickers, as well as a history of the aircraft company itself.
Information
Format:

Paperback / softback

Pages:

128 pages

Publisher:

Key Publishing Ltd

Publication Date:

13/01/2023

Category:

ISBN:

9781802823691
Information
Format:

Paperback / softback

Pages:

128 pages

Publisher:

Key Publishing Ltd

Publication Date:

13/01/2023

Category:

ISBN:

9781802823691