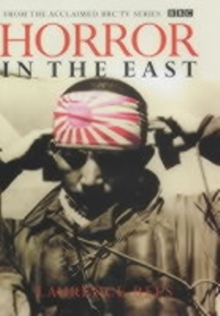 Horror In The East
Hardback
Description
From the award-winning Producer of The Nazis a Warning from History Laurence Rees turns his gaze to the atrocities committed by Japanese soldiers in World War II.
In his incisive but accessible study, Laurence confronts one of the most dramatic and important historical questions of the twentieth century why did Japanese soldiers behave as they did? The Japanese treatment of allied prisoners in the Second World War is infamous.
Yet, during the First World War, they fought on the Allied side and treated captured German soldiers with civility. 'Horror in the East' examines how this drastic change could have come about. Japan first turned to the West in the early 20th century, appearing to adopt Western values.
But, with a rapidly increasing population and inadequate resources, those values proved difficult to support.
One solution, favoured by many in the Japanese army and navy, was to build an empire.
They encouraged the concept of the Emperoro as an all-powerful, 'living god' and believed they were only ultimately answerable to him.
Elected Japanese politicians found it almost impossible to control them. On the 60th anniversary of the Japanese bombing of Pearl Harbour in December 2001, this book probes the Japanese belief in their own racial superiority and the mentality that led them to contemplate suicide when they failed.
Newly discovered archive together with specially shot film and interviews with Japanese eye witnesses including perpetrators makes this into a compelling portrait of war. From the teams interviews with Japanese eye witnesses, shocking stories of cannabalism, vivisection, rape, prostitution, starvation and slaughter are uncovered.
Laurence goes back to the Japanese wars against the Chinese to discover why the Japanese took on the militarily superior Americans and why they thought they would win. Chapter breakdown: 1. The China Solution 2. Dealing with the West 3. Prisoners of the Japanese 4. Lurching Towards Defeat 5. EndGame 6. The firebombing of Tokyo in 1945
Information
Format:

Hardback

Pages:

160 pages

Publisher:

Ebury Publishing

Publication Date:

01/10/2001

Category: General & world history
ISBN:

9780563534266
Free
Standard Delivery

Within the UK