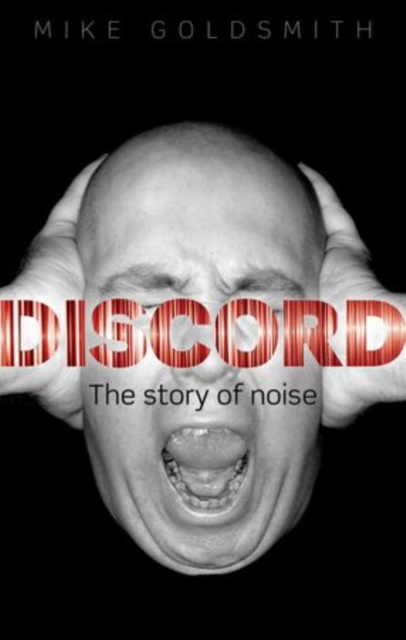 Discord : The Story of Noise
Paperback / softback
Information

Description

Other Formats
Description
Noise is a widely recognized problem and health concern in the modern world.
Given the importance of managing noise levels and developing suitable 'soundscapes' in contexts such as industry, schools, or public spaces, this is an area of active research for acousticians.
But noise, in the sense of dissonance, can also be used positively; composers have employed it from Baroque music to Rock feedback; medicine harnesses it to shatter kidney stones and treat cancer; andeven the military uses it in (real and rumoured) weapons. Mike Goldsmith looks back at the long history of the battle between people and noise - a battle that has changed our lives and moulded our societies.
He investigates how increasing noise levels relate to human progress, from the clatter of wheels on cobbles to the sound of heavy machinery; he explains how our scientific understanding of sound and hearing has developed; and he looks at noise in nature, including the remarkable ways in which some animals, such as shrimps, use noise as a weapon orto catch prey.
He concludes by turning to the future, discussing the noise sources which are likely to dominate it and the ways in which new science and new ideas may change the way our future will sound.
Information
Format:

Paperback / softback

Pages:

336 pages, 43 black and white illustrations

Publisher:

Oxford University Press

Publication Date:

23/01/2014

Category:

ISBN:

9780199687794
Information
Format:

Paperback / softback

Pages:

336 pages, 43 black and white illustrations

Publisher:

Oxford University Press

Publication Date:

23/01/2014

Category:

ISBN:

9780199687794