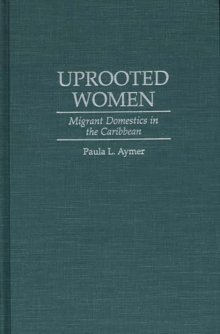 Uprooted Women : Migrant Domestics in the Caribbean
Hardback
Description
A socio-historical and ethnographic account of pioneering Anglophone eastern Caribbean women who signed up to be migrant domestics in the Caribbean oil lands.
This book provides an explanation of the migration culture of the Caribbean by injecting gender into traditional labor migration theories.
It views labor migration from the female migrant women's perspective as a major entrepreneurial activity for those who refuse to be fazed by foreign nation-state boundaries.
Aruba, the site of a giant U.S.-owned oil refinery, became a major participant in supplying Western Europe's and North America's insatiable oil needs during the decade of the 1940s and World War II.
Therefore, the island is presented as the prototype of a 20th-century industrial worksite that attracted the female migrant labor flow. The book argues that this female migration created a long-term relationship between black female migrant workers from the eastern Caribbean and the non-black middle-class households on Aruba.
In addition, wage-earning efforts of migrant labor in the oil enclave expanded and intensified female intra-regional petty trading activities and stimulated the interests of eastern Caribbean women in new labor sites outside of the Caribbean.
Free
Standard Delivery

Within the UK
Also by Paula L. Aymer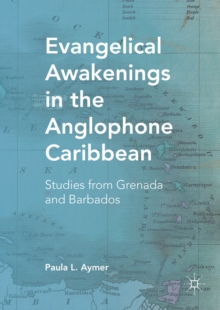 Available for
immediate download