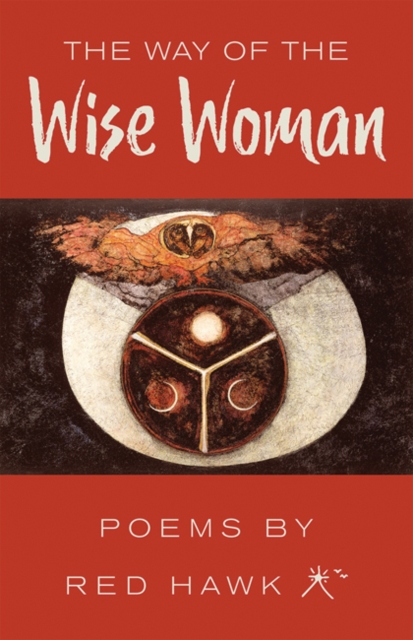 The Way of the Wise Woman : Poems by Red Hawk
Paperback / softback
Information

Description

Other Formats
Description
In this compilation of 58 short (10-line) poems, the poet skilfully describes those qualities of heart, mind and action that characterise the awakening of "the Feminine" within the human person.
As the Feminine is awakened in both man and woman, the "Mother Spirit" emerges in each one, highlighted by a display of nurturing, kindness, gentleness, generosity, cooperation and forgiveness of self and others.
THE WAY OF THE WISE WOMAN is a catalogue of such "Feminine" virtues and behaviour and a series of contemplations to be studied, prayed and enjoyed for their poetic beauty.
Not a book for women only! In fact this is a book for all weary pilgrims on the Path of spirit, particularly those who lament that, after long years of hard work or practice the "breakthrough" still eludes.
Both women and men are imprisoned by a judgmental "god" of righteousness and vengeance leading to a hardness of heart.
THE WAY OF THE WISE WOMAN is dedicated to liberating its readers from this inner tyranny.
As a training-manual of sorts, the poems are far from sweet whisperings, however.
The Feminine, as the poet proclaims, is, also, fierce, strong, ruthlessly honest and confrontational as well as supportive.
This collection may well serve to guide the seeker in self-examination as the poems encourage a refined vision of "what is," of "what is possible" and a growing sense of the presence and attention needed to enter the halls of wisdom. Such training as the book presents seems critical in a social and political climate distinguished by a tragic dissociation from the heart and a growing alienation from the mother-wisdom of the earth.
The author writes from long personal study and experience.
His years of discipleship within religious schools of esoteric knowledge, allows him to share what has been gained and lost from following a Path.
The inner struggles of this type of work on self are rendered with raw precision, while being beautifully delineated in these poems.
Any reader will benefit from the fruits of understanding the poet has gained from these struggles.
Information
Format:

Paperback / softback

Pages:

90 pages

Publisher:

Hohm Press,U.S.

Publication Date:

25/01/2020

Category:

ISBN:

9781942493471
Information
Format:

Paperback / softback

Pages:

90 pages

Publisher:

Hohm Press,U.S.

Publication Date:

25/01/2020

Category:

ISBN:

9781942493471