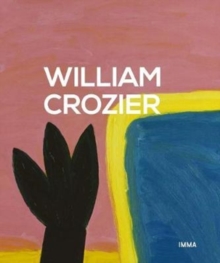 William Crozier : The Edge of the Landscape
Hardback
Description
First published to accompany major retrospective exhibitions at West Cork Arts Centre and the Irish Museum of Modern Art (IMMA), this full-colour illustrated monograph explores William Crozier's whole career, taking in the second half of the twentieth century - a key period in the development of British and Irish art.
The catalogue is furnished with essays presenting brand new research by renown art historians and curators, Illuminated by unpublished sources and personal memoirs.
What emerges is a picture of the continuum that runs through all of Crozier's work, revealing a fascinating narrative that, far from a story of transformation from darker, earlier imagery into the apparent hedonism of later landscapes, is one of continuity of purpose in Crozier's mind-set that connects 1950s Britain and Ireland with the concerns of the new millennium. Profoundly affected by post-war existential philosophy, Crozier consciously allied himself and his work with contemporary European art throughout the 1950s and 1960s, towards painters such as Jean Dubuffet, Pierre Soulages, Hans Hartung and Nicolas de Stael.
The landscape became the source of visceral paintings: For Crozier, ravaged landscapes symbolised the torment and fear of the post-war condition at the heart of existentialism.
Only ten years separate these images of traumatized humanity from the luxuriantly colourful works inspired by the landscape of West Cork.
His early skill as a colourist reaches its zenith in paintings that capture the essence and appearance of the West Cork landscape in ways immediately recognisable to the viewer, but they are also concerned to capture a landscape during a period of great physical and social change.
Crozier believed that when painting the Irish landscape he must, "Tell the truth.
Say it simply."
Free
Standard Delivery

Within the UK