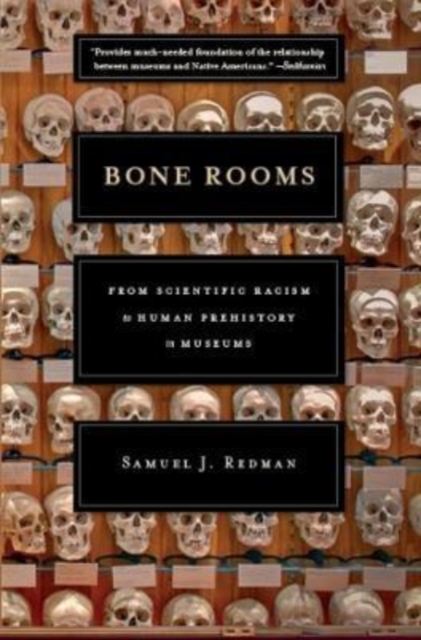 Bone Rooms : From Scientific Racism to Human Prehistory in Museums
Paperback / softback
Information

Description

Other Formats
Description
A Smithsonian Book of the YearA Nature Book of the Year"Provides much-needed foundation of the relationship between museums and Native Americans."-SmithsonianIn 1864 a US Army doctor dug up the remains of a Dakota man who had been killed in Minnesota and sent the skeleton to a museum in Washington that was collecting human remains for research.
In the "bone rooms" of the Smithsonian, a scientific revolution was unfolding that would change our understanding of the human body, race, and prehistory. Seeking evidence to support new theories of racial classification, collectors embarked on a global competition to recover the best specimens of skeletons, mummies, and fossils.
As the study of these discoveries discredited racial theory, new ideas emerging in the budding field of anthropology displaced race as the main motive for building bone rooms.
Today, as a new generation seeks to learn about the indigenous past, momentum is building to return objects of spiritual significance to native peoples. "A beautifully written, meticulously documented analysis of [this] little-known history."-Brian Fagan, Current World Archeology"How did our museums become great storehouses of human remains?
Bone Rooms chases answers...through shifting ideas about race, anatomy, anthropology, and archaeology and helps explain recent ethical standards for the collection and display of human dead."-Ann Fabian, author of The Skull Collectors"Details the nascent views of racial science that evolved in U.S. natural history, anthropological, and medical museums...Redman effectively portrays the remarkable personalities behind [these debates]...pitting the prickly Ales Hrdlicka at the Smithsonian...against ally-turned-rival Franz Boas at the American Museum of Natural History."-David Hurst Thomas, Nature
Information
Format:

Paperback / softback

Pages:

408 pages, 25 halftones

Publisher:

Harvard University Press

Publication Date:

13/12/2022

Category:

ISBN:

9780674278677
Information
Format:

Paperback / softback

Pages:

408 pages, 25 halftones

Publisher:

Harvard University Press

Publication Date:

13/12/2022

Category:

ISBN:

9780674278677