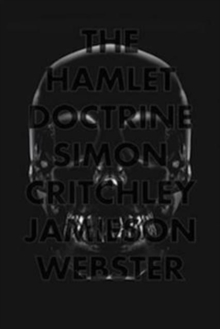 The Hamlet Doctrine : Knowing Too Much, Doing Nothing
Hardback
Description
What are we to do in our information-saturated age?
Do we know too much to be able to act? Have we all become Hamlet in the tragedy of modern life? In this riveting and thought-provoking re-examination of Shakespeare's most famous tragedy, philosopher Simon Critchley and psychoanalyst Jamieson Webster show that the story of Hamlet reveals more about the modern world than we might expect.
It is more than a drama upon the stage - a play about nothing, no less - but a searing anatomy of the dilemma of human existence in a world that is out of joint.
Who is the real hero of the play, the Prince or Ophelia? Along the way, Critchley and Webster consider the political context and stakes of Shakespeare's play, its relation to religion, the movement of desire, and the incapacity to love.
Listening to writers, philosophers and analysts, they formulate the Hamlet Doctrine - when knowing too much leads only to doing nothing, rather than something.
The Hamlet Doctrine is a passionate encounter with the play that affords an original look at this work of literature and the prismatic quality of the play to project meaning.
Free
Standard Delivery

Within the UK